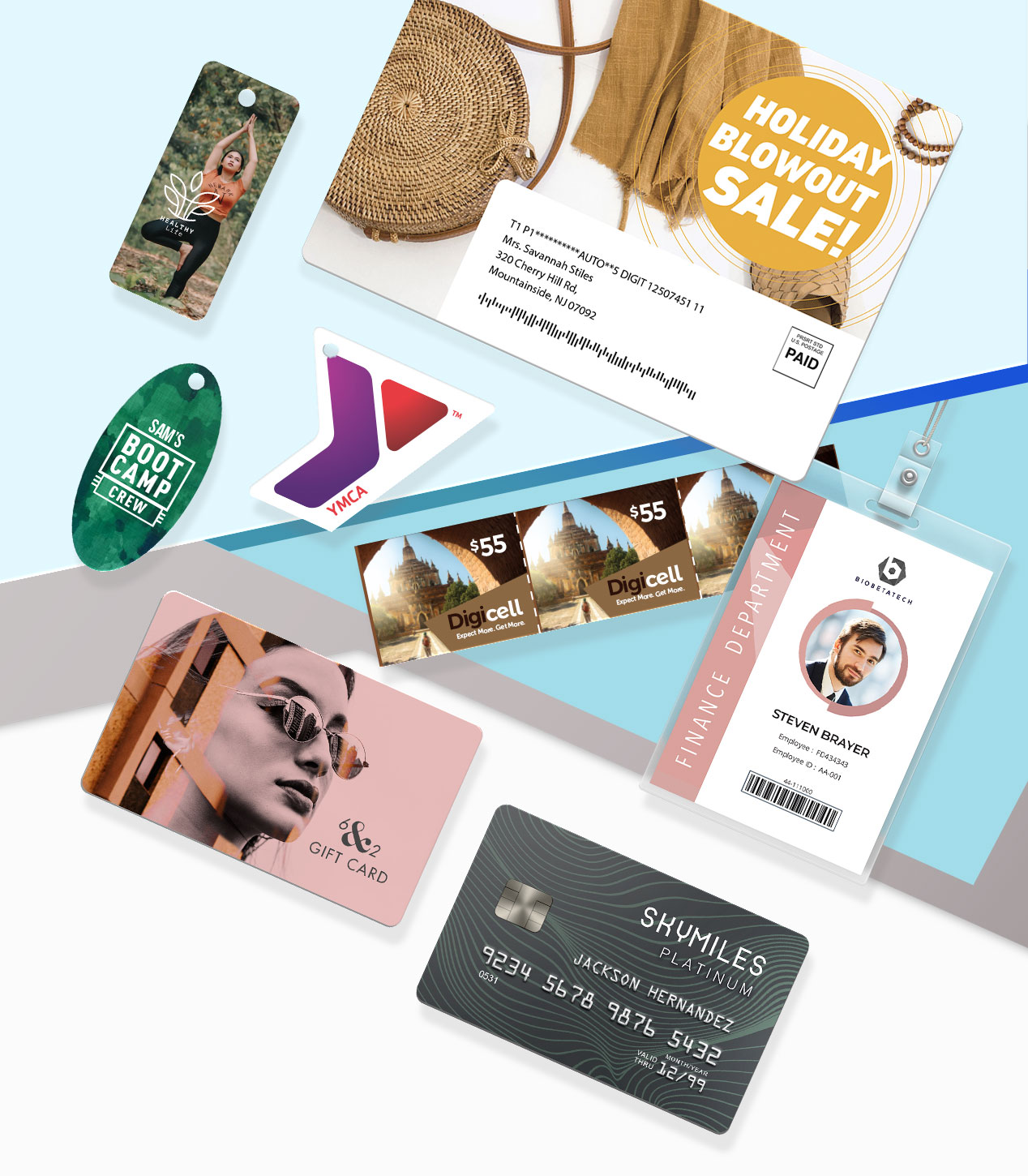 Leading Industry Experts
Plastic Card Printing Solutions
.
Would you like to browse our products, get instant quotes and easily place an online order?
Then our sales site, CardPrinting.com, is where you want to go!
Visit CardPrinting.com
Tele-Pak Inc: An Industry Innovator Since 1996
Just some of the industries we proudly serve:
Business Professionals
Business Cards, Access/Event/ID Cards, Key Tags, Insurance Cards
Car Dealers
Service Cards, Custom Key Tags, Promotional Plastic Mailers, Customer Rewards Cards
Car Wash
Frequent/Loyalty/Rewards Cards, Gift Cards, B#G# Punch Cards
Computer Industry
Customer Support, Internet Access, Warranty Cards, Software Point of Sale Cards
Educational Institutions
ID Badges, RFID Access Cards, Bookstore Gift Cards, Food Service Cards, Fundraising Cards
Entertainment Centers
Preferred Entry, Membership, VIP, Reward and Tip Cards/Sheets, Game Cards (Swipe Cards or Single Use)
Financial Institutions
VISA/MasterCard/AMEX, Preprinted Debit Card Blanks, Custom Printed EMV Cards
Food Service & Micro Markets
Gift Cards, Self-Checkout Key Tags, One-Time Use Discount Cards
Golf Clubs
Gift Cards, Membership Cards, Golf Club Tags, Prepaid Green Fee Tags and Maps
Hotels/Motels
Hotel Key Cards, RFID Access Cards, ID Badges, Discount and Frequency Cards
Housing Industry
Business, Calendar and Access Cards / ID Cards, Membership Cards
Laundry Service
Discount, Frequent Customer Plastic Cards, Access Cards, Employee ID Cards
Mailing
Promotion, Embossed, Thermal Printed Postcards with Wallet Cards & Key Tags, EDDM Mailings
Membership Programs
Discount, Membership, Shopper Cards, Library Cards, Government Program Cards, Transportation Cards
Salon, Spa & Fitness
Discount, Gift Cards, Access Key Tags, Membership, Frequent Buyer Club
Security
Access Control, Name Badges, RFID/Smart Cards.
Tele-Communications
Prepaid Phone Cards, Scratch cards, Smart Cards, Recharge, GSM, Magstripe, Mini-Magstripe
Theater
Discount, Prepaid Movie, Gift cards
Let's Get Started With A
FREE Art Evaluation
Send us your artwork for a FREE art evaluation, we will get back with you to discuss the results. Please allow 24 hours (Mon.-Fri) for us to get back to you.
Upload your artwork